Advantages Of Grand Slam Fencing
Why choose Grand Slam over competitors?
Grand Slam Fencing turns your yard, driveway, park, synthetic turf field, asphalt, or concrete into a big-league stadium. Unlike most competitors, such as Signature SportPanel, Grand Slam fence comes complete with fence mesh in one or two rolls. This makes storing your outfield fence a breeze, as the soft mesh takes up less space than individual panels. Like most competing portable fences, Grand Slam comes in convenient kits, and accessories and replacement parts are available for individual purchase.
Easy To Store
Since Grand Slam fence mesh is sewn together, it's never been easier to set up a temporary outfield fence that will fit your baseball, softball, or little league field perfectly. No need to worry about losing a panel and having a shorter fence than desired.
Safe, Soft Mesh
You won't have to worry about players getting snagged on rough PVC pipe with Grand Slam. Both the in-ground and above-ground Grand Slam systems are sturdy, soft, and portable.
Above-Ground Fencing
When drilling holes into the ground isn't an option, above-ground fencing is the way to go. Extremely easy to set up and take down, Above Ground Grand Slam Fencing eliminates the need to dig support holes. Weighted bases secure the soft, lightweight fence and allow it remain in place. And the best part? Above Ground Grand Slam is available at a fraction of the cost of leading competitors!
Many Different Uses
Grand Slam Fence isn't just for ball fields. We've had customers utilize it for a variety of creative applications, including snow barrier fence at a ski resort!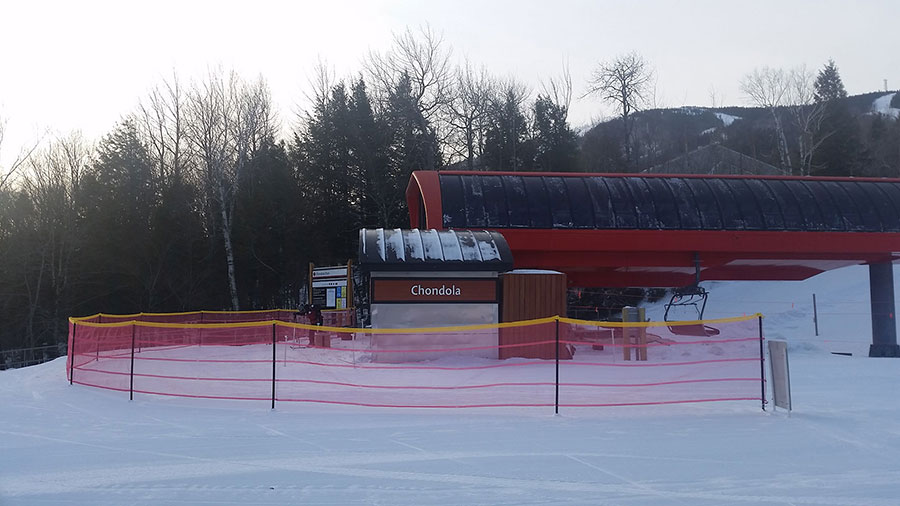 In-Ground Grand Slam
Above-Ground Grand Slam
Signature SportPanel
Mesh Type
Soft Mesh
Soft Mesh
Polypropylene Copolymer
Colors
Blue, Green or Red
Blue, Green or Red
Black or White
In-Ground/Above-Ground
In-Ground
Above-Ground
Above-Ground
Fence Height
>4 ft
4 ft
3 ft 8 in
Fence Lengths

50 ft
100 ft
150 ft
314 ft
471 ft
Custom

50 ft
100 ft
150 ft
314 ft
471 ft
Custom
10.5 ft Long Panels