Temporary Baseball Outfield Fencing and Accessories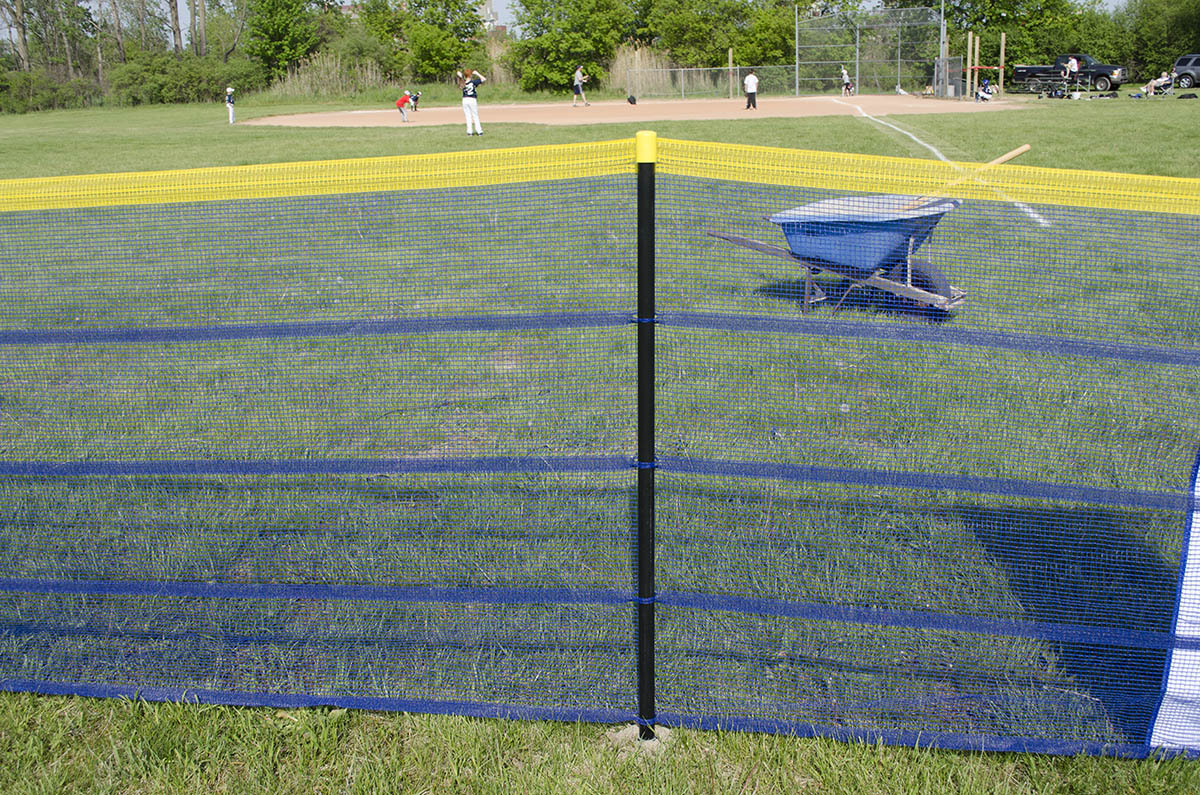 Take the headache out of outdoor sports by converting to temporary baseball fencing. Though baseball is in the name, our versatile temporary fence options make a great addition to a variety of different outdoor events. Some applications our fences can be used in are of course baseball fields, but also for football, soccer, track and field, and even just regular outdoor activities that need crowd control.
We offer both in-ground and above-ground options for our temporary fences to allow customers the opportunity to install them wherever they are needed. Our above-ground fence series can be easily installed on asphalt, turf, or concrete with no need for drilling or long-term commitment. While our in-ground fencing can be placed on regular grass or natural turf with just the addition of a few holes. Then when the game or event is over simply roll up your fence and store it away until next time.
To make life even more seamless, we offer Grand Slam Fence Kits that provide you with everything you will need to install the perfect fence for your outdoor activity. These kits are offered in different lengths and heights to fit your specific needs.
These kits include:
Grand Slam Fence
Sockets
Foul Pole Kit
Distance Banners
All our temporary fencing is made from lightweight but durable material that is easy to store and designed to be used for multiple seasons. Its light and compact design allows our fencing to be stored almost anywhere like garages, sheds, basements, or even your car. Make the switch today and take the chore out of building your outdoor fields this sports season.