Why Use A Temporary Outfield Fence?
Temporary baseball and softball fencing provides a portable, lightweight solution for many applications. The uses for the portable fence can range from temporary home run or outfield fences, track and field barriers, and football field perimeter fencing to even crowd control for large events. The temporary fence can be installed above ground or in-ground. Many people like to use this for little league fencing because of its low cost and ease of installation. The outfield fence is sometimes called a grand slam fence.
Having a temporary, portable grand slam fence gives the baseball or softball field a wide range of options to change the home run distance. Changing the home run distance is as easy as adding or removing fence sections. The sections come in five-foot or ten-foot spacing for the poles. The five-foot pole spacing will be the best to reduce any sag. Check out our Grand Slam Fencing Calculator for an easy way to calculate how much outfield fence will be needed based on the home run distance.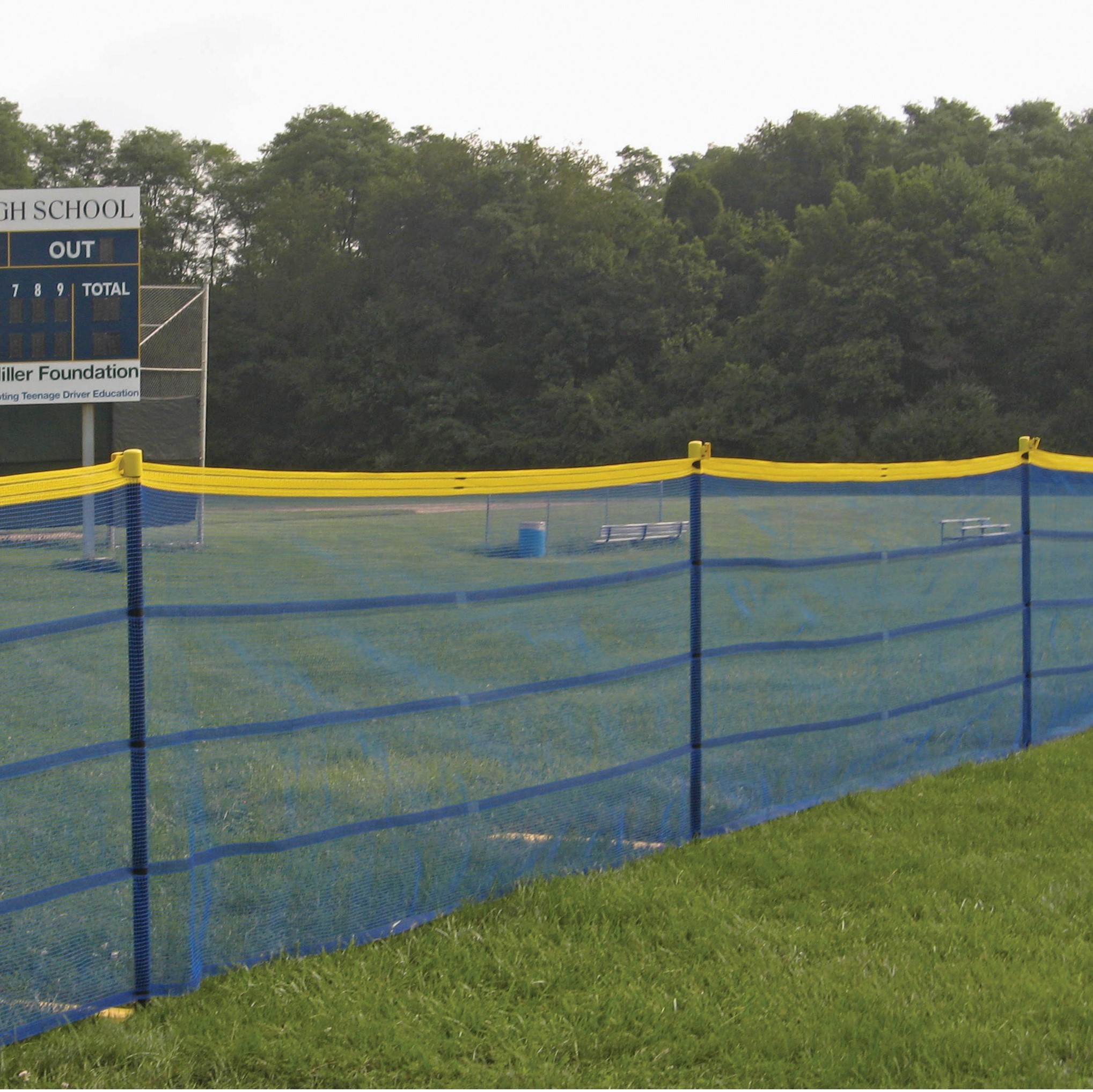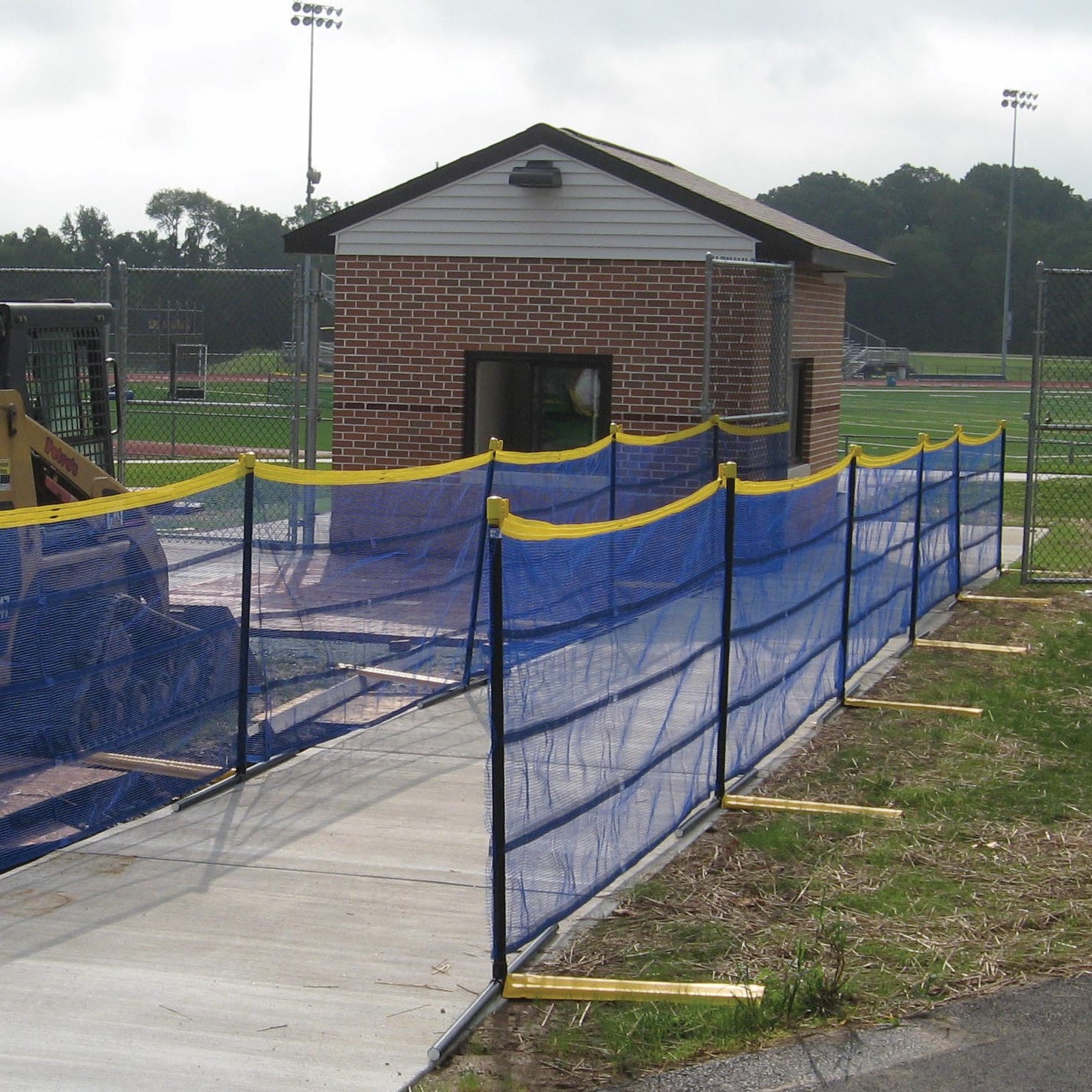 Having portable outfield fencing that allows above-ground or in-ground installation is a huge advantage to any organization that is looking for a quick and easy setup. The above-ground portable fencing can be used on synthetic turf, asphalt, concrete, and natural turf. No holes need to be drilled. This flexibility is great to have for different environments like trade shows, festivals, sports events, and more. The in-ground fencing can be used on natural turf, which makes it the most popular option for baseball or softball outfield home run fencing. Grand slam fence kits are available as an easy solution to provide everything needed to set up a great-looking and functional portable outfield baseball fence.
Setting up a temporary fence is a cost-efficient and quick solution for anyone looking for a portable and lightweight fencing option. The portable outfield fences are available in blue, red, or green with a yellow home run marker. If you have any questions regarding portable fencing, do not hesitate to call one of our friendly sales representatives. Orders can be placed online or by phone.
Contact Us